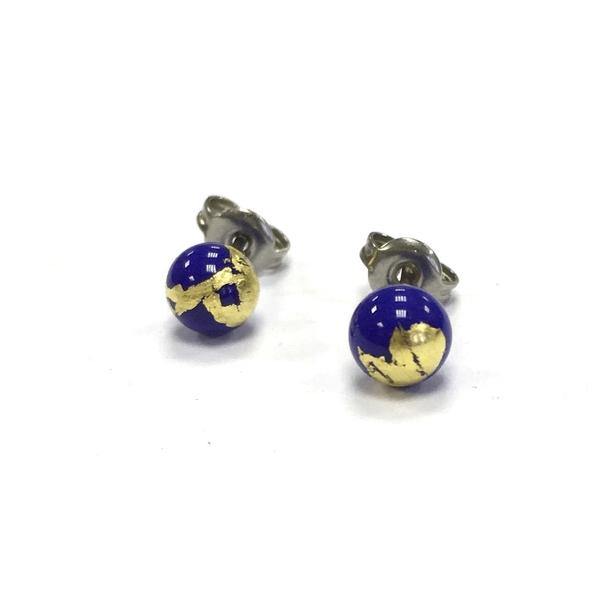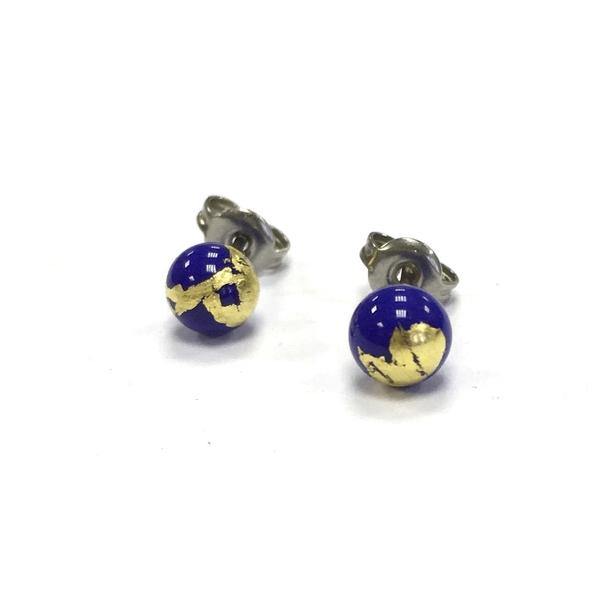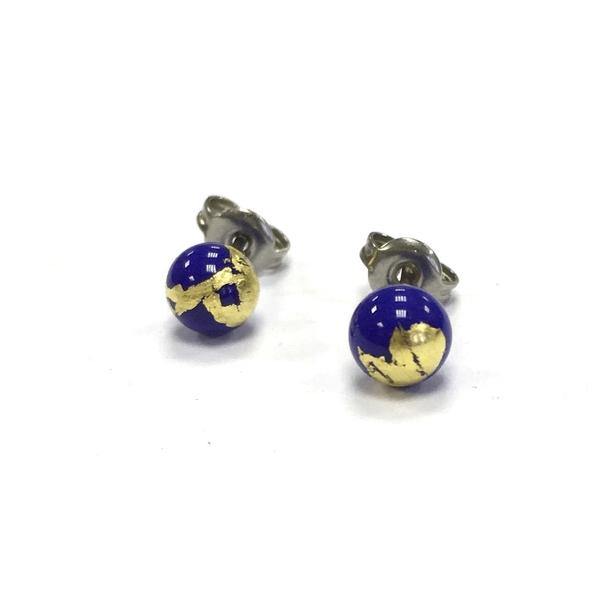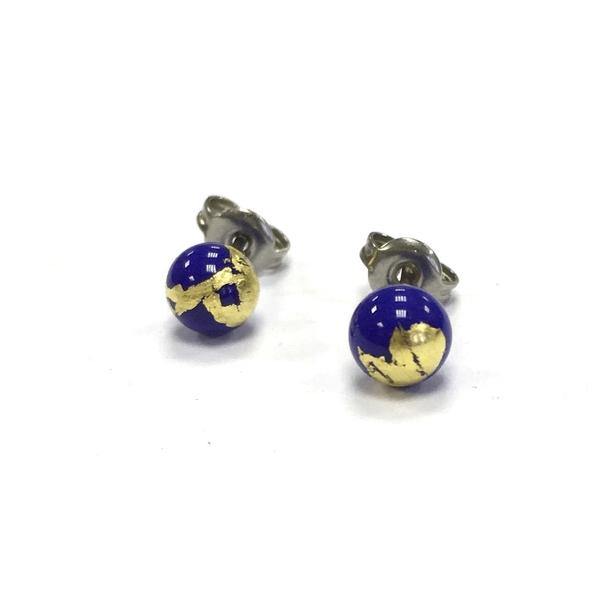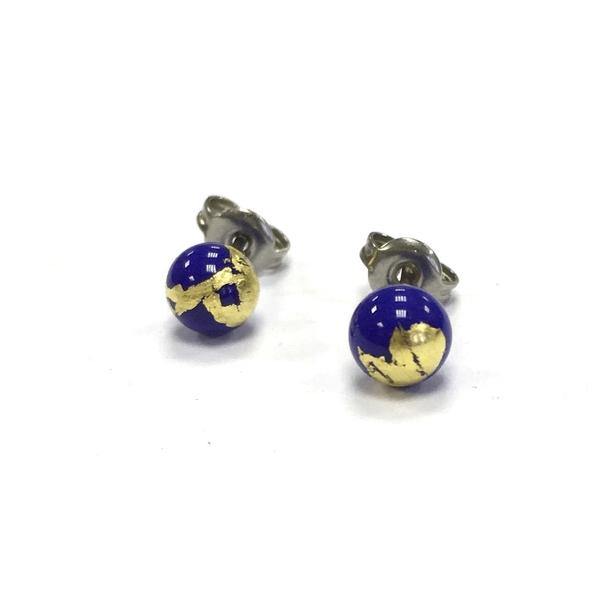 Mini Stud Earrings with Gold Accents
These lovely little handmade glass stud earrings include accents of 24 carat gold leaf and are made in Edinburgh, Scotland. 
The backs are Surgical Steel, a completely safe and hypo-allergenic metal. The steel backs are fused into the glass while it is still hot, so no glue used.
As they are handmade, the size of glass varies between 5 and 7 mm, but is consistent within the pairs.  
It's hard to just choose one pair there are so many lovely colours!
*Due to the handmade nature of the earrings the patterns will vary from pictured.